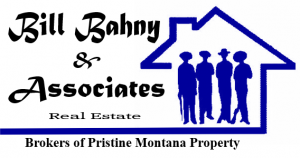 Meet Our Professionals
Bill Bahny
, Broker/Owner
Greg Bahny,
Broker, GRI
Cody Bahny
,  Broker, GRI
Kathy Sutton,
Broker, GRI
Cheryl Shepard-Morse
, Realtor
McKinzie Ulberg
, Realtor
Eldon Wahl
, Realtor
Walter Schweitzer
, Realtor
Maureen Harr
, Realtor
Darold Zimmer
, Realtor
Listing with Us.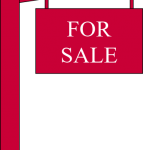 Homes for Sale Helena ~ Land ~Ranches ~ Farms ~ Recreation ~Cabins ~ Real Estate
Welcome to Homes for sale Helena. You may search through our listings or do a search for local MLS properties for sale as much as you would like. If there is any questions that we might help you with, please feel free to contact us.
 Whatever your Montana Real Estate need is, buy or sell Montana ranches, farms, recreational, homes, land or commercial property for sale, Bill Bahny & Associates Real Estate, Helena, MT, will provide you with the professional service, information and tools to achieve your Montana dreams.
Montana Real Estate Full Time Professionals who work for YOU.
We are happy you've chosen Bill Bahny & Associates Real Estate for information about MONTANA Real Estate!
Our website gives you interactive internet access to all properties for sale locally in  Lewis and Clark, Jefferson, Broadwater, Deer Lodge locally and throughout Montana.
As experienced full time real estate Realtors, we are able to assist you as buyers in your search for the right home to fit your needs and guide you towards making a wise and informed decision in our active real estate market whether the home or property is listed with Bill Bahny & Associates Real Estate or with any other co-operative real estate companies.
We pride ourselves in being able to give all our clients important information based on years of living and enjoying all the Montana has to offer.
If you are considering selling your home, we offer a CMA (Competitive Market Analysis) to determine what the real estate market indicates your home is worth. If you would like to know the value of your home or property, please visit "Your Home Value" page and submit a CMA request.
This site is designed to help you make the important decisions needed to purchase or sell real estate, homes, or property in Helena, MT and the surrounding areas. Bookmark it for future reference and feel free to call or e-mail any of our agents which can be found on the Our Agent page.
The only thing better than visiting Montana,
… is Living Here!
2687 Airport Road
Helena, MT  59601
406-449-7844
800-237-7844
EMAIL
Bill Bahny & Associates Will
Beautifully stage your home!
Professionally photograph your home!
Ariel Photography to Showcase Your Property
Syndicate Your Property Online & Print Publications